Artist:
Diddy
About:
One of the biggest hip-hop impresarios ever, Sean Combs -- known as Puff Daddy until his professional name change to P. Diddy, then just Diddy -- created a multi-million-dollar industry around Bad Boy Entertainment, with recordings by the Notorious B.I.G., Craig Mack, Faith Evans, 112, and Totalall…
Listen to Diddy's most popular song
Kate Moss, Puff and collaborative superstardom all for free?
Artist reviewed by:
SongBlog
When we almost give up on this guy, thinking he got it all and his time has already way back, buried like a time capsule, the boss Sean Combs comes back with his first known alias Puff Daddy, and suprises us with his self given birthday present, a free gift certificate to his fans all over the world. A new mixtape called "MMM", covered by a 1999 candid of Diddy and fashion model Kate Moss, is Combs fashon piece of art, as he referes to it, and it is featured by a mega collaborative superstar team, including players like Jadakiss, Styles P, Pusha-T, Lil Kim, King Los, French Montana, Wiz Khalifa, and if that is not enough for you, passing over to the other side of the tape, the golden bench awaits with names like Big Sean, Travis Scott, Ty Dolla Sign, Problem and couple of more...
Now, since here in Europe it`s already yesterday, the famous B-day of Nov, 4th, Diddy called on the 46th number to his age count, and it`s a back sharing project alongside with "No Way Out 2" awaiting yet to be publically approved for release. Now, Daddy had us all hanging over the edge and wondering what was that MMM thing all about, well, now it`s official and it stands for "Money Making Mitch" and for all of you hard Hip Hopers out there, you already know what it is, a reference to a fictional character played by Mekhi Phifer, Money Making Mitch, in the highly watchable 2002 Hip Hop movie "Paid In Full" and it`s not a first praise from Hip Hop lyricists to a `80s drug lord Rich Porter, so nothing unusual here.
Still, this is a mixtape review, so let`s start with it. 13 singles package, birthday gift starts off very dark and strong, Diddy remindig everyone of his birth place Harlem, with a vocal effected raw verses, lots of strings giving power to the message, first three songs are like one big trippy intro, very well served, then comes the Everyday single with Jadakiss, Styles P and Pusha-T, brings you right back to 2004/2005, or at least my memories and senses do, and I am all of the sudden at my rented appartment during my collegde years, studing with help of the nothing but a quality Rap music like this, man this is a great touch from Mr. Sean himself, I love it.
Middle of the album, we are all up in the original smpled like type of projects, the dope brasses painting nothing but a pure New York glow, the taste of the Harlems concrete in your ears, it is a real pleasure to have something like this in your collection today, and especially of having to enjoy it for free. Mixed with a little bit of new school Trap fondant, Puffy covered us all, leaving my personal anthem on the spot 8th Trap soulfood "Workin". A couple of more old timers after that and again returning to now, trapping away...
Well, for a free project giveaway, it`s not dissapointing nor it is some big relevation suprise deed, it`s a powerful, but yet not that much special looking on overall performance sheet, you can pick 5 or 6 good joints to roll with, the rest is well, so and so, I would definitely not be putting this mixtape in my top 100 collection or any personal collection what so ever, it is more of a street tape project for an ocasional listen, except a few bomb tracks, but either way, it was not made to scoop the music awards, it was a birthday special, and so it should remain it that vision.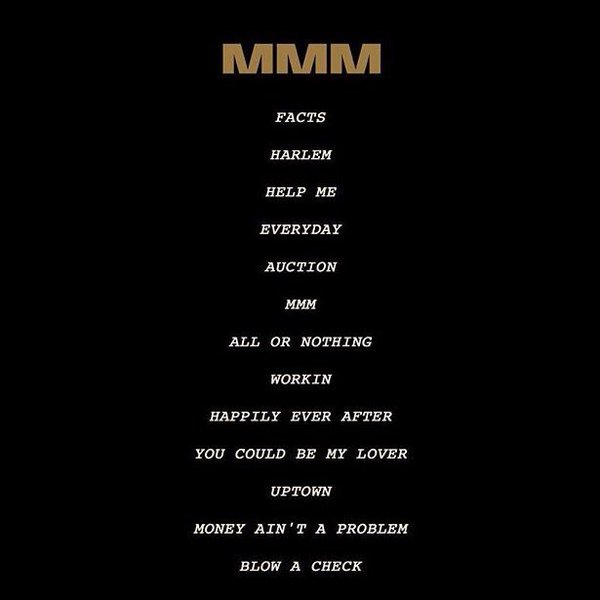 Here`s your free copy here and let your own admiration of sounds take a pick for it`s self: http://www.datpiff.com/Puff-Daddy-MMM-mixtape.744958.html